Thinking of doing one infographic on one offering or blog post or email campaign is narrow minded. Businesses should step back and think about their goals as a whole and challenge themselves to bring their marketplace and audience into a wider vision. And if the answer is "No" – then one should think about how their audience consumes information. Once that has been decided and only then, should one think about leveraging visual solutions – including infographics – to help bring each segment into your frame of reference so they understand and engage with your offering and your point of view.
Integrating visual solutions to drive your business is a whole lot more than just a single infographic.
That's what we do at Frame Concepts. We start with a pencil sketch for each visual solution project to drive ideas that align with our client's goals.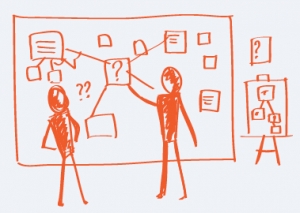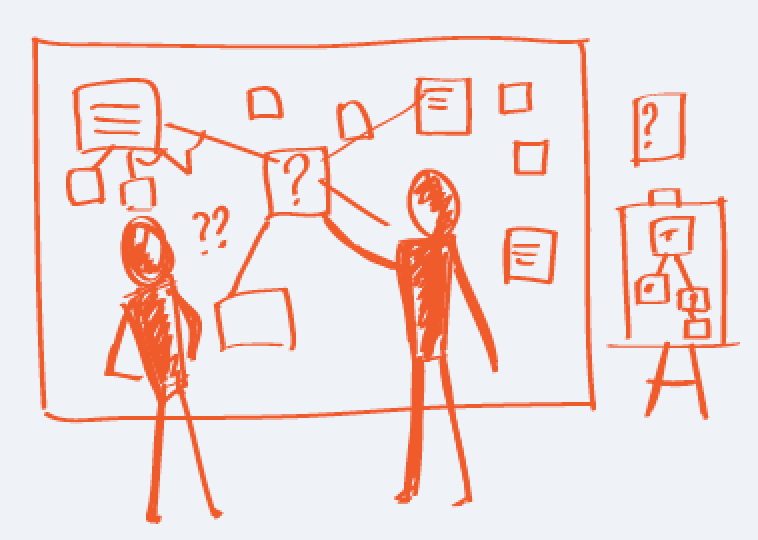 Then we step back and scope how we are going to tell their story across different mediums and contextualize visuals in the right format for their target audience.
They could be:
animations,
infographics,
interactive media,
solutions pictograms,
data-driven visualizations & more…
All types of content designed so their audience "gets it".
Not everyone knows a picture is worth a thousand words
Knowing that visual solutions help you enable your audience understand and engage with your offerings and points of view, it's tempting to think that everyone is on the visual bandwagon.
But that's not always the case.
A quick tour of websites and application interfaces forces you to pore through dense text and data points to come to terms with the point of the offering at hand.
So for those still pondering the virtue of taking on a visual-centric approach to your communications, I suggest you contact us for a free demonstration for the kinds of visual solutions that we are known for.