Time to Reflect on Bad Content Habits
2023 is the year for thoughtful reconsideration of your approach to engaging your B2B audience. You know you have an innovative and differentiated approach to solving a business problem that delivers actual value to your marketplace. If only you could explain it to your audience.
Well here is a list of three things to stop doing (and you know you have been doing) to try to engage with your audience.
For 2023, I will not:
Stop hiding actual value behind photos – Stuff stock photos against text and expect our prospects to "get it".
Screenshots don't engage – No screenshots are not effective in visually explaining the value of your offering.
Icons are not explanations – Sprinkle some icons onto your website and slide decks so you can (incorrectly) conclude you are visually explaining.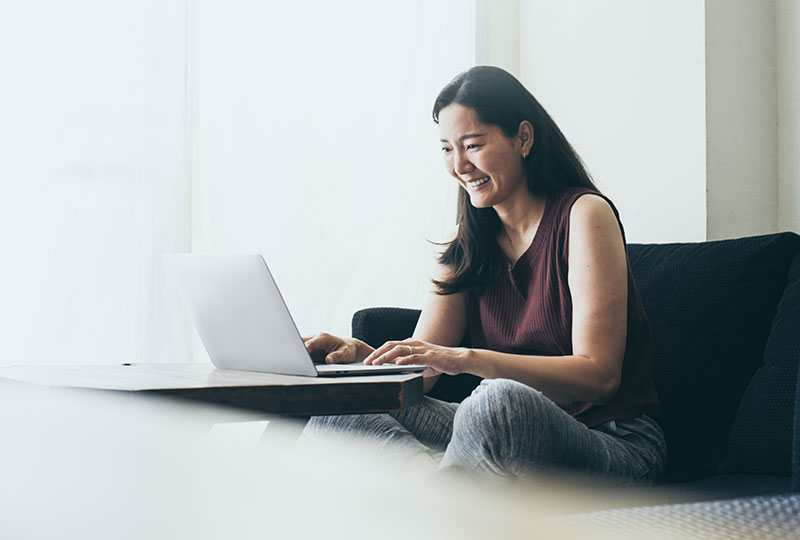 Typical Pervasive Stock Photo on Most B2B Tech Websites with Zero Explanatory Power
For 2023, I will:
Custom Solution Pictograms – For key evergreen solution content, you will spend the time to sketch a compelling explanation of the point and value of your solutions.
Experiment with Content Outputs – For your thought leadership, you will experiment with visual, interactive, and animated content to see which yields the highest ROI.
Let Your Decision Makers Visually Self-Service – For farther down the funnel stages, you will start to integrate visual self-service decision-making tools that steer your prospects to the relevant solution in your offerings.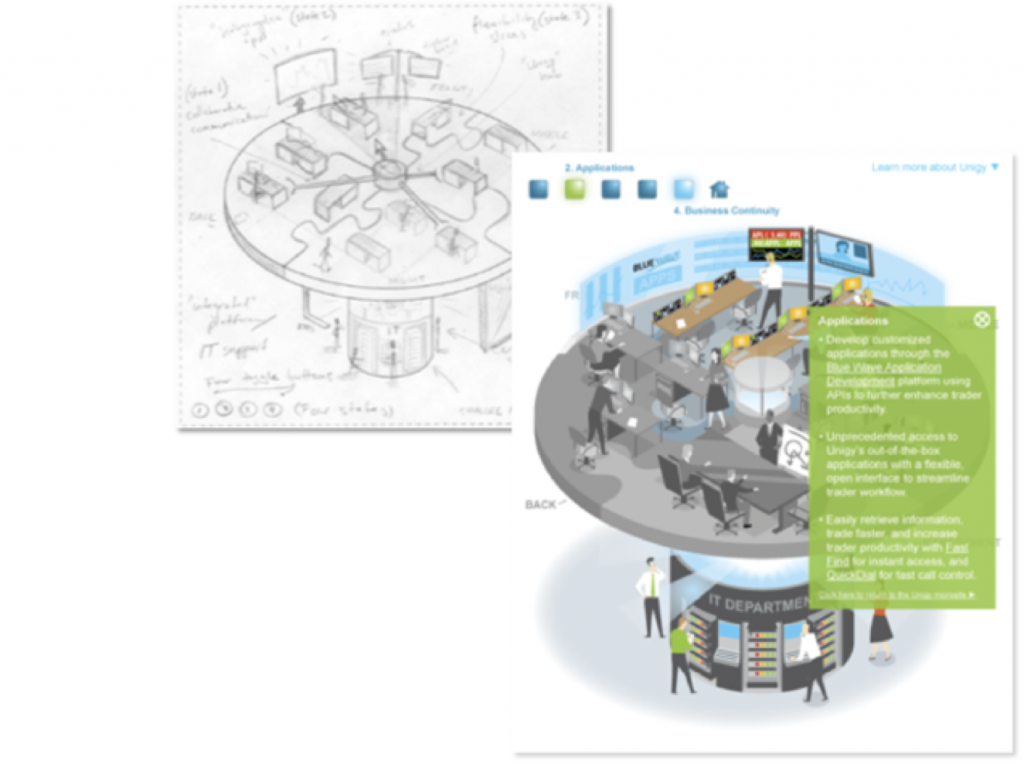 Interactive Solution Pictogram with pencil ideation sketch
We can help with pencil sketch-ideation-driven visual solutions
We have been tackling some of the densest technical content for over 10 years and successfully solved each of our client's explanation and engagement challenges with an ideation sketch that fits on the back of a cereal box. Feel free to reach out to receive a free demo and ideation session around visual solutions relevant to your marketplace. Click here for – Free Consultation.