I recently came across an interesting article from Marketing Technology Alert. We all know content is king for lead generation but now with marketing automation, social media programs and keyword strategies in play, the question is how can we make the actual content more engaging and sharable. Four years ago Frame Concepts put all their chips on the table and bet on visual solutions writ large. Nice to see the rally cry for visual solutions getting stronger and stronger to drive content creation practices.
With the surge towards visual content not seeming to abate, the challenge is to deliver visual content on an ongoing basis. Are you staffed for this challenge?
The article below and a also a visual snapshot of more than a subtle reminder that we here at Frame Concepts are living the mandate to leverage visuals to drive engaging content creation as evidenced my our comprehensive case study section showcasing visual solution types – infographics, animations, interactive solution pictograms, data-driven visualizations – across every major industry, profession and organization type. You can view them here – Frame Concepts Case Studies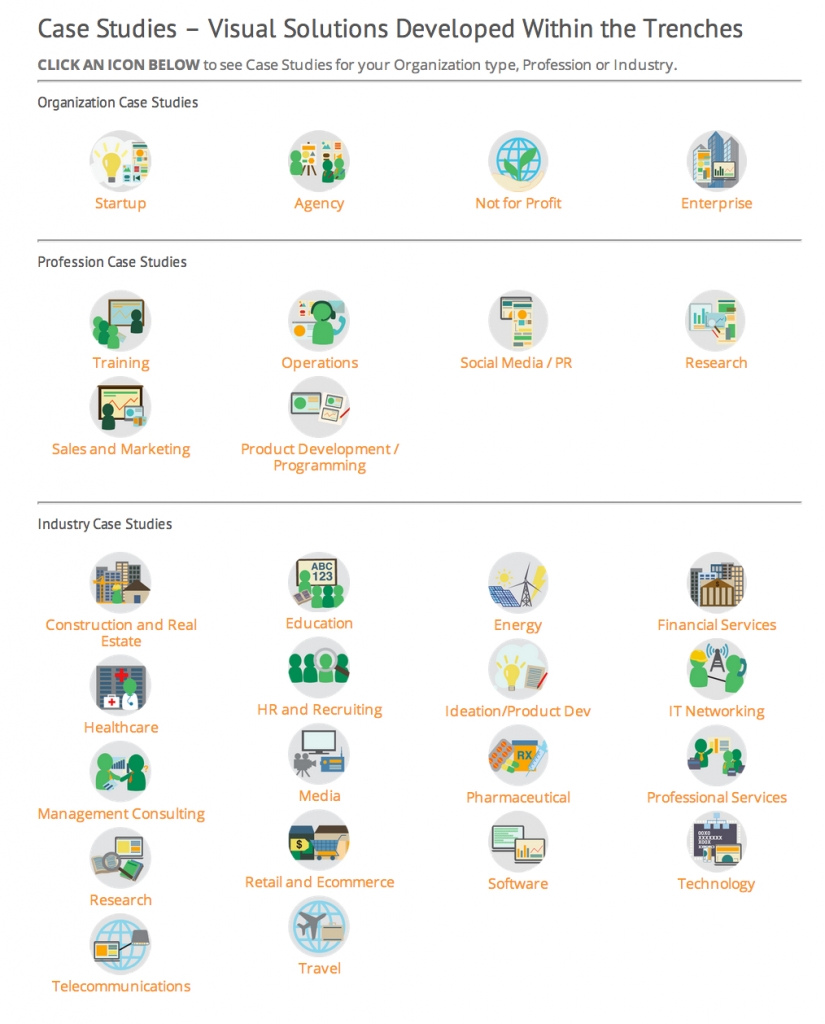 How Visual Solutions are  Changing Content Creation (from Marketing Technology Alert)
The content development process is usually this: a written piece is taken and persona-fied into X number of pieces, then carved into smaller snackables, delivered via email, social, etc. The same master piece is then SlideShared, and possibly infographed. And of course, it's all delivered in a responsive website theme.
So where are we heading?
a master written piece
then persona-fied into SlideShares
SlideShares are the basis for video…
….and infographics
then snackables are created leading the reader back to one of the visual pieces.
See what happened there? Each persona receives their set of customized visual content, not a generic piece of visual content. And it starts with a general written piece that is taken and reshaped into persona-sensitive content that is visual…not written.
That's the end of the article. But where do you want to go from here?
If you would like a free demo and consultation on leveraging visuals for your content creation business needs, get in touch sometime.