Ideation and Product Development Borrowing from Marketing and Training
B2B Sales and Marketing efforts have come a long way in adopting  visual solutions – infographics, interactive solution pictograms, animations/film and data driven visual decision tools – and training and transformation change practices are picking with vision maps and visual interactive on-boarding guides. But perhaps because ideation and early stages of product development are by default not market or in some cases, employee-facing – visual centric communications are not top of mind.
We Are Helping Ideation Agencies and Departments with Visual Engagement
Well here at Frame Concepts we are finding that by getting involved in the ideation and product development cycle early – the best ideas are receiving the best visual argument to pursue them. We constantly get innovators telling us that management is not embracing the best solutions as they simply "do not get them". This is not unlike the startups we deal with who already have a market-facing solution telling us the prospective early adopters are simply "do not get them".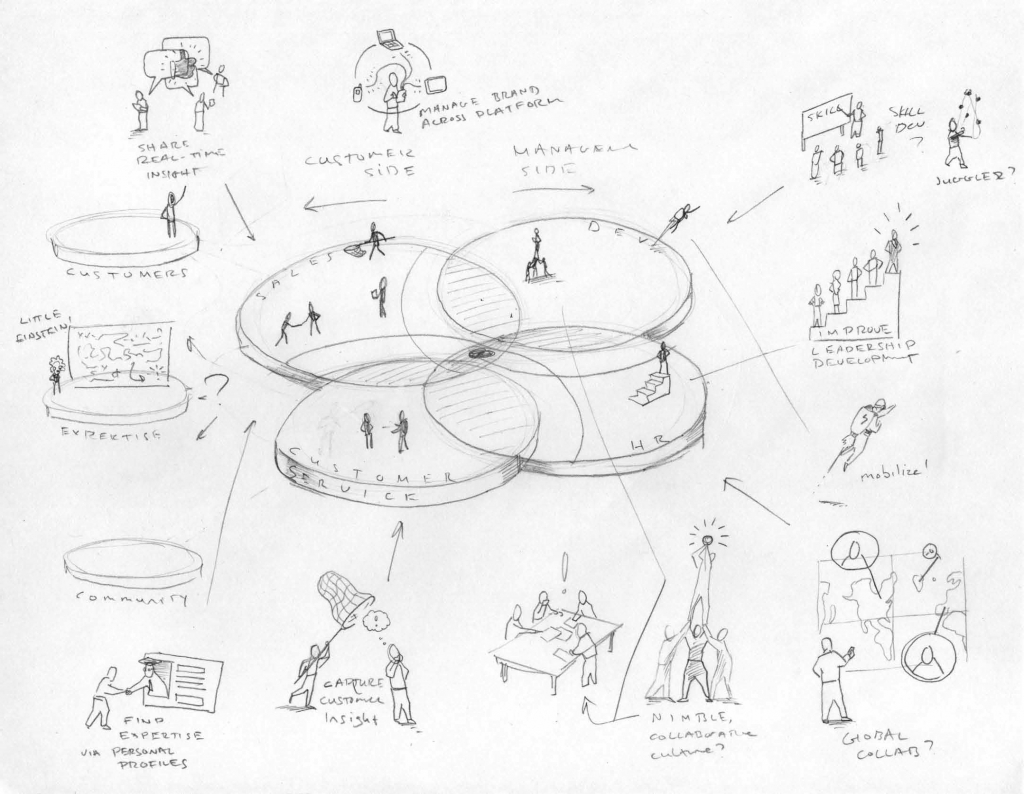 Sample Ideation Sketch on Social Business Solution
Right Level of Visual Communication for Ideation
We certainly do not offer the polish of a finished animation/film or interactive brand-correct infographic, but more typically we use storyboarded pencil sketches so the ideation and product teams can make the best case for them and the audience can react to the actual proposed value of the new approach or technology.
If the actual solution involves an interface then we actually create interactive wireframe prototypes including pencil sketches sometimes to drive the value of the user experience.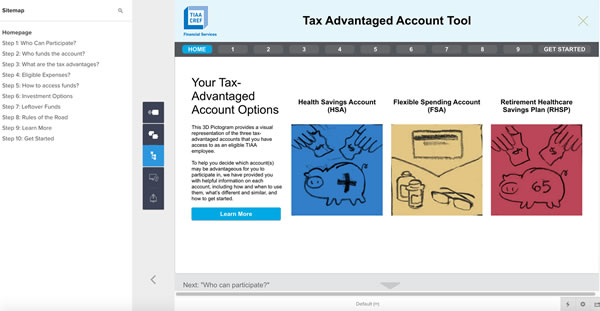 Sample Visual Interactive Wireframe Prototype
Leveraging Visual Communication Downstream
In both cases there is not the commitment of vector art design nor production programming and if the idea is green-lighted, the developed visuals form a very effective product specifications tool when going to production.
You can see industry and ideation and product development specific case studies in our Case Studies Section.
Of course there is no substitute for a live ideation discussion on ideation and visual solutions – you can Contact Us Here.