Interactive Decision Tree Road Map
I cut my teeth on developing our visual solutions with tech startups. Its a tough nut to crack in general as you are dealing with complex nuanced topics with an untraditional approach for a client that nobody has ever heard of – so you want to bring the marketplace into the new innovation with a visual that fits on the back of a cereal box. But thats not the only tough nut to crack with visual communications. There is also the employees.
You  have all the tough problems associated with a tech startup go-to-market visual communication program and now you have an audience that has gone through cycles and cycles of  management directed changes and they are struggling with bandwidth just to get the day to day stuff out the door. And now like the tough startup marketplace audience you have to put an engaging visual under there nose that causes them to reconsider their traditional notion on how things get done and provoke them to engage with a new approach and new toolsets because this transformation change is measurably "better".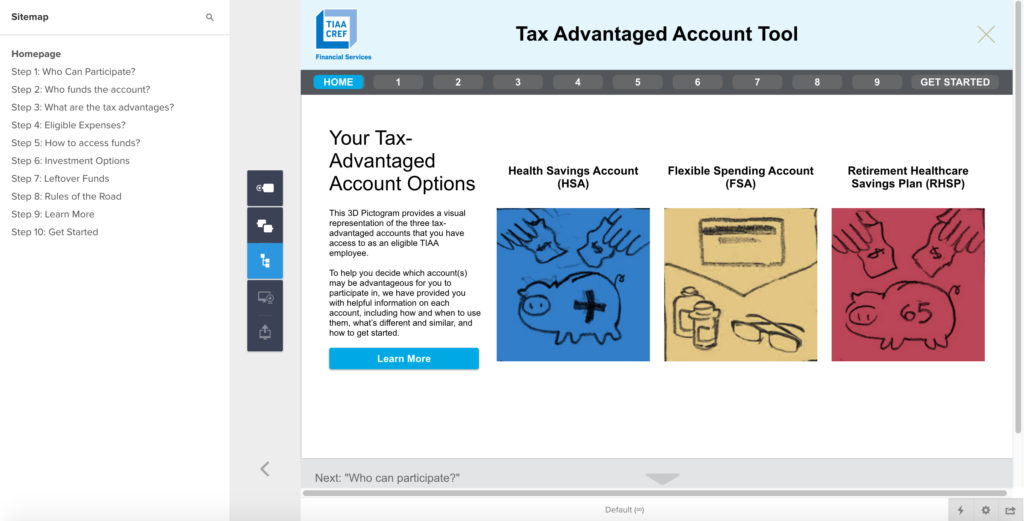 Wireframe for Development of Interactive Decision Tree Road Map
As a lead consultant on these projects I am still surprised that the talk around the audience getting us as we go through pencil sketches and digital development iterative stages is remarkably similar to our startup clients trying to wiggle into the market awareness and consideration stages.
Visual style-wise, the  projects we have been working on around transformational change and employee communication – the visuals could easily aesthetically fit into a marketing portfolio including the sample above.
Perhaps one lesson to abstract is that organizations embrace a visual-centric communication approach for both sides of the house – internal and external communications. And perhaps what one will find is creative insights developed in the pencil sketch ideation phase will cross-pollinate to the other side of the house.
You can see suggestions in our Use Cases Section for other creative applications of visual communication solutions for all sides of the house here – Use Cases.
If you would like to talk though some of your challenging transformational changes and employee communications programs, please contact us here for a free consultation and ideation session – Contact Us.