Leveraging Custom Visuals
We completed a project where we visualized the point and value of two joint solutions that were part of an alliance offering. Alliance marketing in general is tough because you are trying to explain and convince a marketplace that these two entities are operating as one and the sum of the two parts delivers differentiated value. So we took a Venn Diagram theme and came up with this visual to explain the joint solution.

Alliance Custom Visual
Trade Show Extension
Then we took the custom composite visual and edited it and reformatted it to fit a physical banner stand for an Alliance trade show.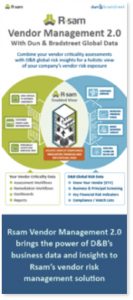 Trade Show Banner
Presentation Extension
Then we actually expanded on the original visual with a "before" and "after" slide depicting without the solution – Venn Circles apart – and with the integrated solution – Venn Circles overlapping.
"Before" Slide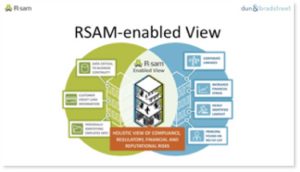 "After" Slide
One-Page Leave-Behind Extension
And finally the sales team wanted a PDF to send to clients to start a conversation and also to leave with the trade show attendees.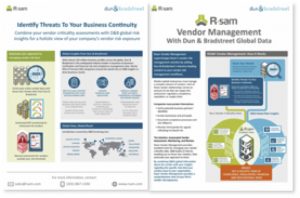 Leave-Behind One Page Brochure
It All Starts with an Ideation Sketch
Reminder alert – the hard part and value of custom visuals in general is to come up with a nuanced visual approach that actually speaks to the point at hand. These final pieces leverage the conceptual work of several iterations of pencil ideation sketches before we begin the branded illustration render process. Here is an early sketch that changed considerably as you can see from the final output above.