Dense Technical Cloud Articles in Need of Engagement
A large Cloud Network provider had an impressive library of technical articles written for the technical community but there was one problem. No one read them.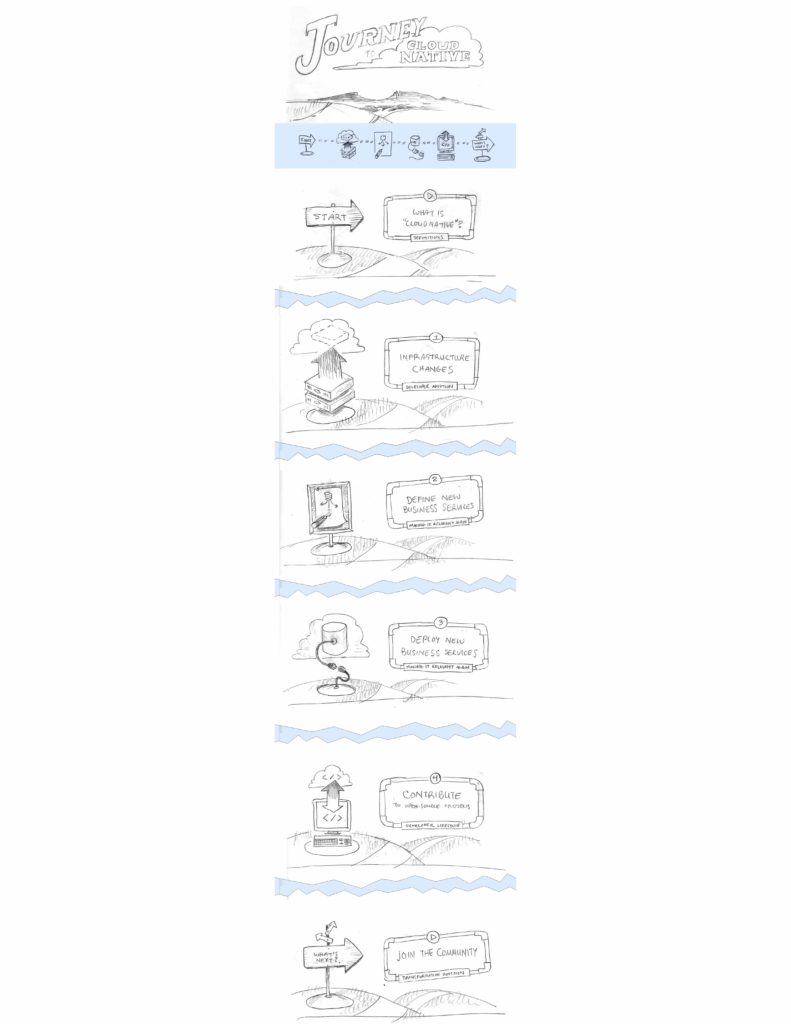 Early Stage Sketch
A Mile Long Grocery List of Articles
Part of the problem was lack of visual engagement and part of the problem was offering relevant categories of articles and posts to particular audience interests.
Putting the Audience on a Journey
The solution was a visual journey with milestones of relevant categories of information so the community member can quickly get to the information that matters to them on visual juicy journey. Relevance and visual interactive engagement had a dramatic impact on content engagement.
Final Render
Next Step – Recommendation Engine
We are now moving onto phase 2 – borrowing a page from the large consumer product sites – and offering article recommendation based on a visual interactive survey integrated into the site.