Introduction
Professional Services have a Unique Communication Problem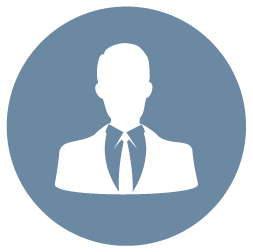 Professional Services practitioners have a unique communication challenge. By virtue of being in a "profession", they are presumably following a standard of best practices in some cases adhering to a defined code of practices and ethical guidelines as set by an association governing board. But your professional services offering and point of view is different, right? You have a unique approach, relevant experience innovative assets and frameworks and contextualized best practices within a particular industry you serve, right? You do not want to be yet another legal firm or accounting firm or architectural firm added to the business directory, right? The Frame Visual Solutions can make you stand out.
Business Purpose
Professional Services by Definition Require Visual Differentiation
Professional Services firm can leverage Frame's Visual Data Solutions to drive business in a variety of ways:
Positioning – Solution Pictograms can walk your prospect through your unique process and show why they need to engage with your solution
Point of View – You have a unique perspective and research to back it up – let your subscribers know with an infographic series
Your Process is Complex and Nuanced – Your buyer is a subject matter expert and is looking for a nuanced explanation of how exactly how their organization will benefit from your offerings.
Crowded Space – Sobering but true – you are not the only act in town and you need stand out from the pack
Your Buyer is Distracted – Your buyer has the day job and worrying about every new approach from every professional services firm is distracting to say the least
Time is Not Your Friend – You want to become the default firm of choice – they better get your value fast.
Showcase
Marketing Automation is all the rage but with a host of complex software platforms, sophisticated workflows and lead nurturing systems – the whole point of the program can be lost on the potential buyer. eNautics leveraged a lush pictogram to make their approach child-like simple to appreciate the value and ease of integration.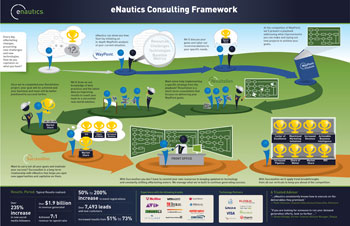 The American Institute of Architects wanted to showcase the levels of value that Architects delivery to the community to a large congress event. The challenge was to provide a large poster explanatory infographic but enable the congress members to walk away from the event with the foldout tucked under their arms. Frame Concepts cleverly weaved the explanatory infographic across the folds so it functioned on both levels.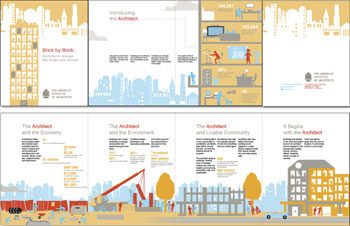 The rich and illustrious history of the CPA organization needed a visual home. Frame Concepts created both a desktop and tablet version that allowed its visitors to navigate a dynamic timeline to engage and interact with a multimedia tour of its compelling historic milestones.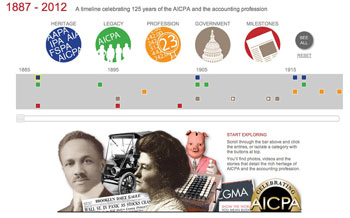 More Examples
To see more samples of the Frame Concepts Social Media and Visual Solutions as well as other visual solutions, click here to view a sortable portfolio.

Ready for Your Business To Visually Engage?