Introduction
Dealing with a Deluge of Technical Questions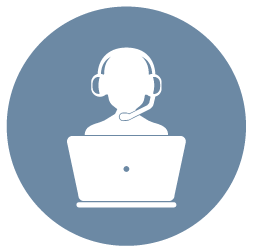 It's exciting when you onboard a large client but having to deal with the onslaught of technical questions on how to set up and deploy the solution can take you off of your game. And burdensome technical documentation that your client never reads and the FAQ that never seems to have question they actually want to ask does not help matters either. And while you may have refined your operational practices as "best practices", if your clients and even your own staff do not understand them, your operational efficiency goals may be jeopardized. The Frame Concepts Operations and Support Visual Solutions get your clients and your employees onboard and understand the right steps and the end goal business vision.
Business Purpose
The Client is Now Onboard – Do They See Value?
The reason you commit resources to operating guides and technical manuals is that you want your clients to experience the most optimal form of delivery of your products and services because client satisfaction has a direct impact on renewals and expanded orders. Our clients operations and support departments enjoy a variety of benefits:
Onboard Clients Fast – If your clients can the visual the correct process steps and the end goal fast, they will embrace your solution and  have a more rewarding experience.
Center Your Team On A Common Vision – Your team needs to take your own medicine and get behind the best practices management has concluded before they can impart them on your clients.
Lower Your Support Costs – By enabling your clients with visual, intuitive support illustrations, they get it fast and do not put a train on your support staff.
Increase Client Satisfaction  – just the simple fact that you have taken the times to put together an intuitive visual in your onboarding kit highly suggests that you care about your clients getting onboard.
People Do Not Read Long Manuals – Enough said?
Showcase
Cogeco on the heels of a new service offering were challenged to visual how the new suite of services integrated with their operational delivery process steps while also listing their tiers of data services. To solve this communication problem, Frame Concepts created on one single page a pictogram that integated process steps, tiers of  services and the individual data services first in a static brochure and presentation and then secondly as an interactive learning experience.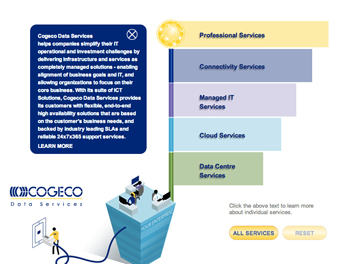 nTier has an integrated three-part solution that accurately reconciles large volumes of data quickly and allows mobile secure access and provides precise distribution of confidential data to the correct audience. And it had a significant happy client base for one of the solutions but the problem was that they did not understand that their were two other integrated parts to the solution. To make this fact obvious and intuitive, Frame Concepts came up with a digitized sketch of the three step-integrated offering with a playful visual so everyone got it. The client liked the pencil sketches so much in the ideation process that they requested that the final render carry the same style.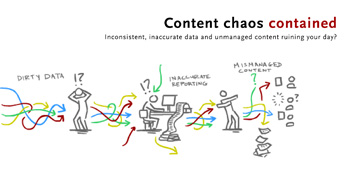 Sometime the best way to illustrate a ranked list is a ranked list. This particular data visualization allows the list to command the visual real estate space with some surround sound data points and treated in Kantar's sophisticated brand design.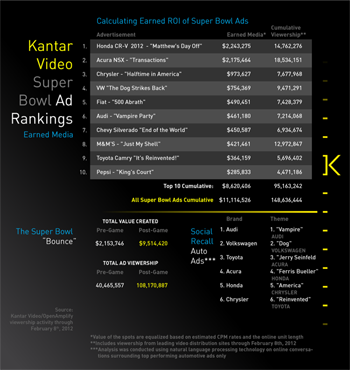 More Examples
To see more samples of the Frame Concepts Social Media and Visual Solutions as well as other visual solutions, click here to view a sortable portfolio.

Ready for Your Business To Visually Engage?