Introduction
Enterprises can be seen as Stodgy and Non-Innovative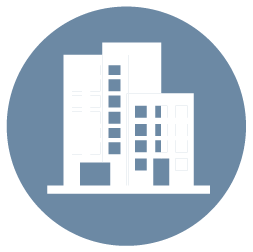 Enterprises unlike startups enjoy a certain level of brand awareness and client satisfaction with their established offerings. However they incur their own unique set up of marketplace engagement and positioning challenges. As marketplace needs changes, the enterprise should be no stranger to innovation as ever-new offerings emerge to take their share of the marketplace and now they are challenged to move their audience to new different conception of their offering. And the old conception can be difficult to shake. The Frame Concepts Visual Solutions are designed to disrupt how your marketplace thinks about the point of your offerings and approach and do it quickly. And leveraging your corporate brand guidelines your visual communications will both drive the value you deliver and enforce your corporate identity and history of innovation it suggests.
Business Purpose
Get them Excited about Your Big, Bold New Vision
The breadth of the typical corporation both from its offering sets and its departmental functions drives a wide set of business goals:
Big Does Not Mean Not Innovative – Visually show your investment in research and innovation translates to business value.
You Need Your Own Team to Get It – Before the marketplace gets you, Your Employees and Management Need to be Onboard.
Your Corporate Website is Filled with Text and Photos – Your marketplace comes to your website to learn how you can solve their problems – a partnership section with a photo of two executives shaking hands is not going to cut it.
Your Corporate Social Channel is Not Going Viral  – you can beat others coming to market by making sure the marketplace understand and engages with your offering first.
Your Excited, Why Shouldn't Your Marketplace be Onboard? – Corporations can be perceived as set in their ways and behind the curve – you need them to share your exciting vision.
Showcase
GE's Innovative Parts Asset Management System took innovation one step further by creating a dynamic data visualization of spare parts for both the nuclear reactors and their control rooms so its clients can quickly determine their spare parts inventory status in real-time. The innovative visual communication platform also received a brand lift with new logo's that carry on GE brand identity while subtley reinforcing the innovation inherent in the visual applications.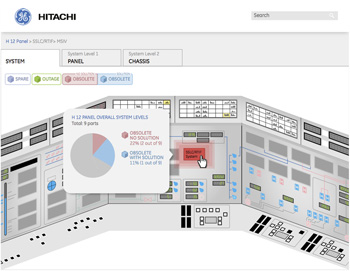 D&B has a unique status with its proprietary DUNS number and related financial metrics. D&B showcased the value in their data offering with a provocative infographic series that included amongst other things an new integrated mobile prospecting tool and a visual Small Business Health Index.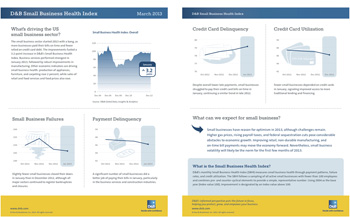 Visual Networks can perform a root cause analysis on a potential performance issues in only three clicks. The inherent business value needed to come out in their marketing communications and Frame Concepts delivered it on integrated package that first started with a scoping sketch to tie all the visual pieces together.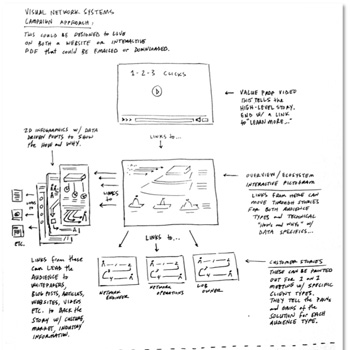 More Examples
To see more samples of the Frame Concepts Social Media and Visual Solutions as well as other visual solutions, click here to view a sortable portfolio.

Ready for Your Business To Visually Engage?