Introduction
The Visual Craft can Help Even the Largest Agency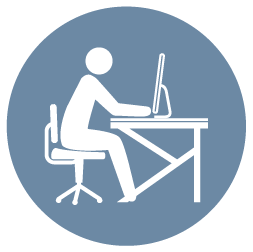 Even the most rigorous agency can need specialized visual support so that their client and their client's client gets the point. The Frame Visual Solutions support a wide range of agencies including brand, marketing social and PR, business and technology consulting, research, change management, interactive and software development, and training. Our level of support can be a discreet visual project behind the scenes or we can become fully functioning virtual members of your team including client calls and signing any relevant NDA's to make all parties comfortable with sharing reference information.
Business Purpose
Engagement Fuel for Your Clients Consumption
The business drives are as wide and diverse as the business goals the broad array of agency types Frame Concepts supports:
Fueling Marketing and Social Content Programs – Your lead efforts for all channels – direct, social, channel partners, third party distribution – can get a visual and viral lift.
Providing Brand Some Explanatory Horsepower – Your brand guidelines do have to stop short at typography, colors and positioning – you can actually prescribe solution visuals that engage.
Getting Your Client Onboard with Your Recommendations – You need get buy-in not only with your decision maker but your client's employees.
Showcasing Your Best Practices – You have a unique point of view and delivery model – time your client visualizes that fact.
Your Hard-Won Custom Research is not Impactful – Months of primary and secondary research that fuels your recommendations can be lost on your client's – an impactful data visualization can get them onboard.
Showcase
Yellow Robin, an SEO agency, leveraged an insightful infographic for their client – a residential security provider. This particular infographic focused on FBI crime statistics around home break-ins and was not an explicit promotion of their client's offering. Instead it artfully raised the concern that one should consider or rather re-consider one's approach to protecting your home valuables. This infograpic helped the SEO agency drive traffic numbers for their client to help them hit their bottomline.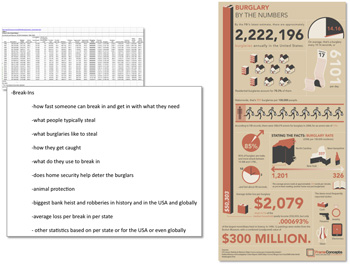 There is science and art to providing an effective marketing automation program. Exactly how this is set up with the complexity of marketing automation software platforms and nuanced client-specific workflows and content refinement can make it difficult for the client to see what they are actually paying for. eNautics asked Frame Concepts to create an explanatory process pictogram so their prospects (and their clients) could see the rigor and value in their consultative process.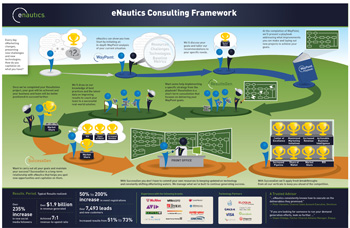 While steering the overall brand for the American Institute of Chartered Professional Accountants (AICPA), the Infinia Agency has a specific request for a dynamic visualization of the historic milestones to celebrate the Association's 125th anniversary. Frame Concepts built in both in HTML5 and Flash to accommodate IOS devices like the iPad as well as older desktop browser versions. The result was a very dynamic visualization of key milestones included interactive pop-ups for historic videos and photographs.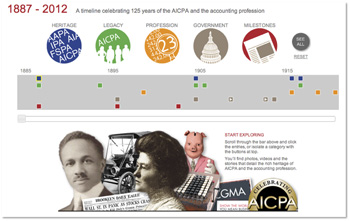 More Examples
To see more samples of the Frame Concepts' Agency Organizations Visual Solutions, as well as other visual solutions, click here to view a sortable portfolio.

Ready for Your Business To Visually Engage?