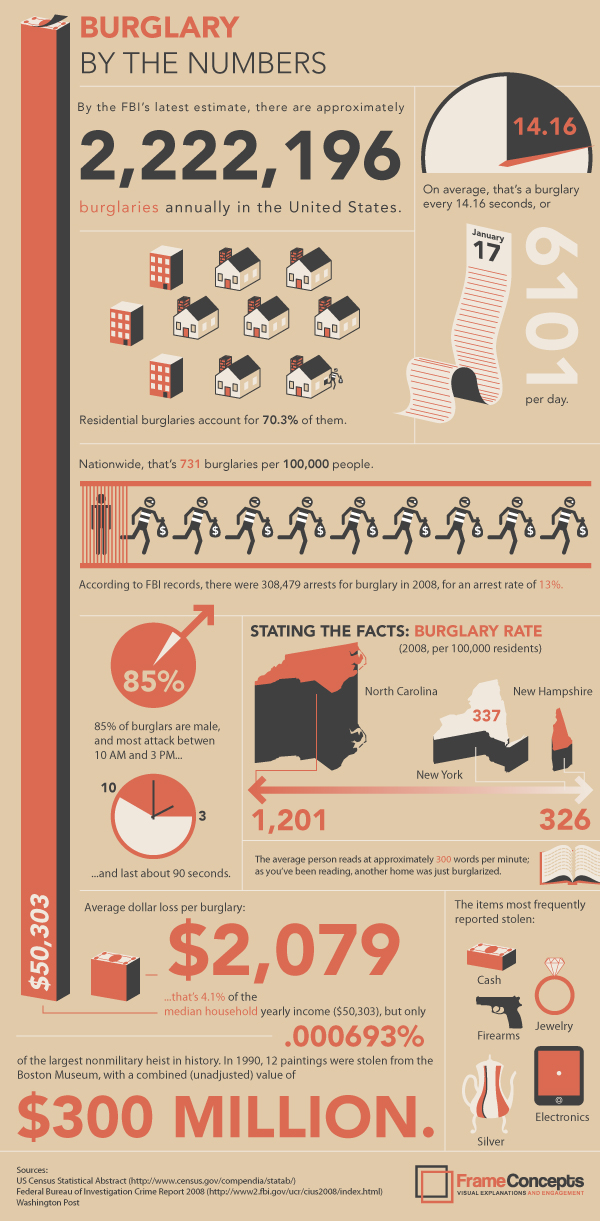 Marketplace Challenge
This client's marketplace had a preconception that with advances in home security systems and law enforcement techniques, that there was no perceived need for a physical security solution.
Solution
The client leveraged the Frame Marketing and Social Networking infographics solution to provide startling statistics in a visually captivating infographic. The highlight of the infographic is the sobering fact that home security breaches are a significant concern and one should reconsider their security approach. The client leveraged this solution on their corporate website to increase site stickiness and as part of a social media plan where the infographic was cross-linked to relevant media and social blogging sites to drive traffic to their website.
Result
Client reported that their audience has a significantly better understanding and appreciation of their offering as well as increased traffic to their website.