Introduction
The Energy Industry has Its Own Innovation Communication Challenges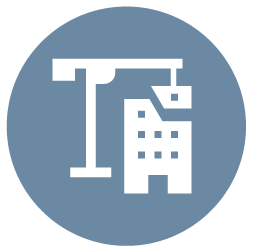 The housing market is rife with both the need for process pictograms to show the latest innovation in construction technology and approaches as well data visualizations to show housing metrics. The housing marketing being by definition a old industry could mistakenly be seen as not innovative or complex compare to say the startup tech industry. But the increasing pressures to make sustainable housing with innovative technologies and renewable energy sources coupled with the increased need to come to terms with actual housing marketing conditions to operate with transparency in this very dynamic industry make it a poster child for intuitive visual communications. This is exactly were Frame Concepts can help.
Business Purpose
Shake Up Stodgy Energy "Commodity" with Dynamic Visualizations
The Housing Industry needs to both explain its innovative solutions as well as show how they play in terms of investment in this complex, nuanced marketplace:
Translating Construction Process to Business Buyer – In order for your marketplace to engage with your innovative solution, they need to first come to terms with its value.
Housing Industry in Conservative – Buyers can be slow to introduce changes – you need to show your process is easy to integrate with their operations.
Real Estate Conditions are Complex and Changing – Investments and sales only happen when the audience has a clear view of overall cause and effect.
Real Estate is Seen as a Commodity Play – If you have an innovative approach or service you need to visually differentiate yourself.
Physicality of Construction Plays to Visual Approach – no better way to see the end result by visualizing it exactly in a building context.
Showcase
CTBIM had developed an innovative approach to providing real-time updates on construction status for large construction projects for all players including – field team, management, facilities operations, architects and business owners. To highlight that they could be viewed in the field on a tablet, Frame Concepts developed an interactive "before" and "after" pictogram that displayed on a tablet itself.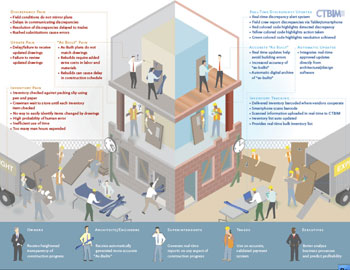 A false sense of complacency with valuable possessions in the home was shaken with this provocative infographic based on actual housing break-in crime statistics. While the actual solution lurking behind the infographic was a physical safe solution, the infographic was effective in bring the need for the solution to the forefront of the home owner.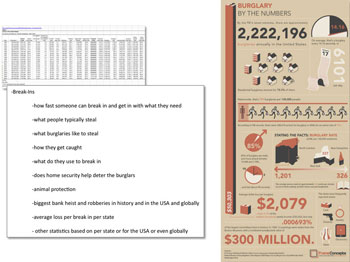 The Zillow infographic was a clever way to balance the art of offering entertaining content with a subtle suggestion that Zillow knows a lot about national housing marketplace metrics. Zillow is one of the largest online real estate platforms in the world. It achieved this for Halloween season by showcasing the best trick or treating cities by compiling relevant housing metrics. This provocative infographic caught the attention of the Wall Street Journal where bloggers pushing the message virally further debating the actual list.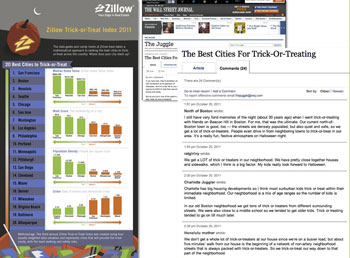 More Examples
To see more samples of the Frame Concepts Social Media and Visual Solutions as well as other visual solutions, click here to view a sortable portfolio.

Ready for Your Business To Visually Engage?